Adult Web Series: 'HostSpot Video Calling' on Ullu App is one such adult web series, which has bold scenes as well as a message. There is also a warning for the crores of people who fall into the trap of such tempting video calling.
Abhinav became friends with a girl online. After talking for a few days, love for that girl started in Abhinav's heart. The process of talking in the message has now turned into video calling. Talks of romance between the two took the form of adventure and one day the girl started taking off her clothes on a video call. Abhinav was filled with excitement. He also left no stone unturned to make himself happy. Video call closed. Abhinav felt that he had found the biggest happiness of his life. But the very next day a storm came in his life, which destroyed everything. The erotic webseries 'Hostspot Video Calling' of the OTT platform 'Ullu App' is an adult show, but if you are more than 18 years old, then you can avoid getting into any such trouble by watching it.
Has this ever happened to you too? Have you ever, knowingly or unknowingly, received a message from a girl asking to talk on a video call? Has any girl told you on social media that do a video call with her, she will strip tease you? Sometimes by taking money and sometimes for free… Every other person keeps getting such messages every day. Knowingly or unknowingly, many of us become victims of this conspiracy and then the conspiracy that starts, ends very badly. Same happened with Abhinav. He had no idea that the girl was recording that video call. She started blackmailing Abhinav.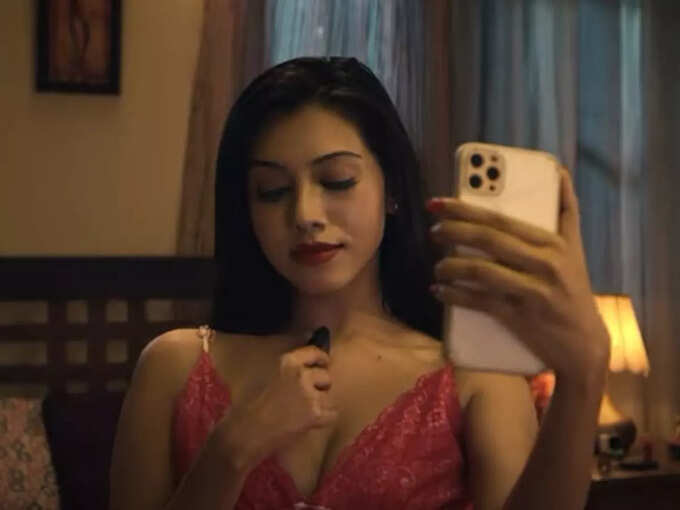 Adult Web Series: There are bold and adult scenes, so watch carefully,
the number of facilities the internet has given to the people, it has increased the problems equally. Video calling started so that you stay close to your loved ones even when you are away. Don't put off meeting someone for work just because you can't find time to travel. But to understand how this video calling is being used these days and why it is a scary thing, you can watch 'Hostspot Video Calling' on the Owl app. By the way, this web series is of erotic content. That is, it has adult scenes. In such a situation, you must be 18+ to see it.
Also: Hot Web Series
Also Read, Desi version of Avengers went viral on social media, it will be fun watching the video
Also Read, Jurassic World Dominion Review: Chris Pratt proved to be an important link in the film, nothing special in cinematography
The cast of Hotspot Video Calling
This web series Hotspot Video Calling has created a lot of buzz on the ULLU App, famous for bold films and hot web series. It has two episodes. The director of this web series is JB. Whereas Samar Shukla has played the lead role of Abhinav in the series. She is accompanied by Shikha Sinha in the role of Shweta, Dushyant Vora in the role of Mayank. Other prominent actors are Gaurav, Simran Khan and Rajendra.